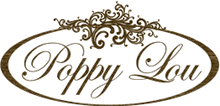 It's easy to order online. Simply add item/s to your shopping basket. Once you've finished shopping click on view cart, choose your shipping and send a gift from a far options, then click on checkout. In the checkout you can either register, login (if previously registered) or simply complete the delivery details.
When you register with us, it enables us to store your address details for future shopping and keep you informed about new products and special offers.
Once we have your personal details above, choose your preferred payment method: PayPal, EFT deposit.
It is possible that a product you order may not be in stock, if this occurs we will notify you as soon as we receive your online order and will notify you asap.
Please note all orders are dispatched every Saturday.
Exceptional value for money…
"I absolutely love the poppylou handbag I recently purchased online ,as a mum with lots to carry. The size is perfect very roomy, and the attention to detail is beautiful, exceptional value for money."